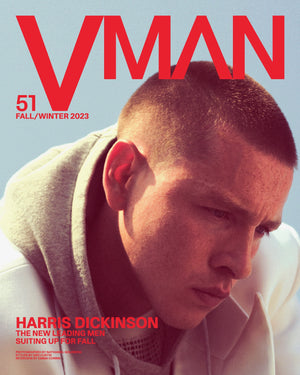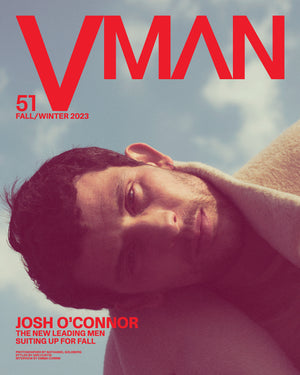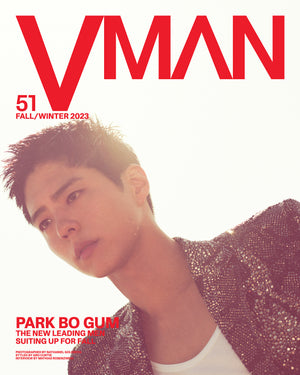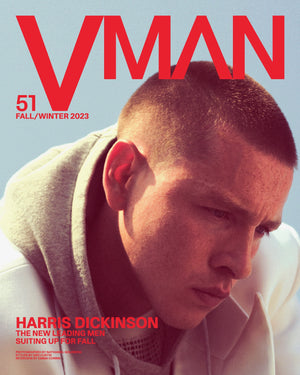 VMAN51 "THE NEW LEADING MEN"
Lights, Cameras, Action! Introducing The New Leading Men for VMAN's 51st Issue.

Continuing our celebration of the 20th anniversary of VMAN this year, our Fall/Winter 2023 issue sees the introduction of the new leading men in today's current era of Hollywood featuring English actors Harris Dickinson, Josh O'Connor and South Korean actor Park Bo Gum as our cover stars get suited up in the fall collection's best pieces for the lens of photographer Nathaniel Goldberg, styled by VMAN's fashion & editorial director Gro Curtis—as the men speak candidly about the arrival of cinema's latest evolution.

Our newest cover stars open up a fall fashion packed issue containing our latest VMEN series featuring Tom Blyth, Xolo Maridueña, Sang Heon Lee, Destroy Lonely, Dorian Electra, a feature on Italy's latest musical bad boy Blanco (photographed by Steven Klein), a Patrick Bateman in "American Psycho" inspired editorial featuring model muse Parker Van Noord, fall's best suits paired with man's best friend in the streets of Paris (captured by Winter Vandenbrink), our winter escape story featuring the best in ski-gear, an exclusive look at Rocco Iannone's world of Ferrari fashion, and all the coveted carryalls you desire this upcoming season.

For print subscribers: subscribers are given a cover by random selection, you will not able to chose your cover. You are not allowed to chose your cover if there are multiple covers.
PRE-ORDER PERIOD: AUGUST 21-23

All pre-orders made during the above time frame will ship by September 1.
(Please allow 1-2 business days following shipment notification for the tracking number to be activated.)
—
ON NEWSSTANDS: AUGUST 24 

All orders made after our newsstand date will ship within 10 business days following the order date. 
DUE TO THE HIGHLY ANTICIPATED NATURE OF THIS RELEASE + THE LIMITED AVAILABILITY OF COPIES, NO EXCHANGES OR REFUNDS ARE PERMITTED.