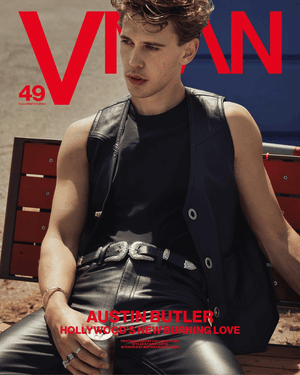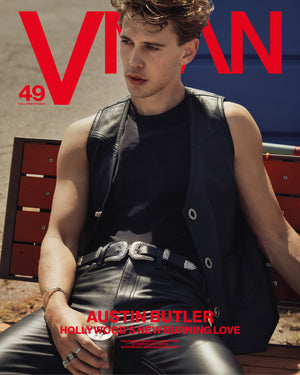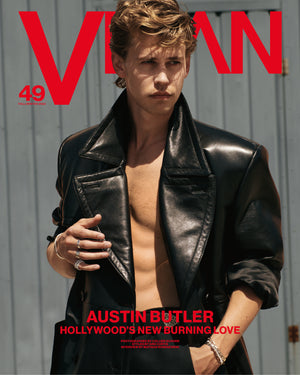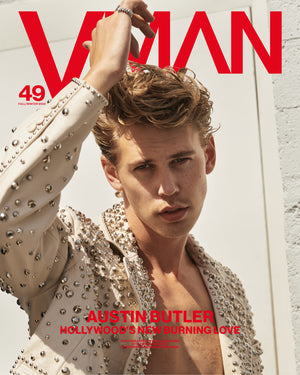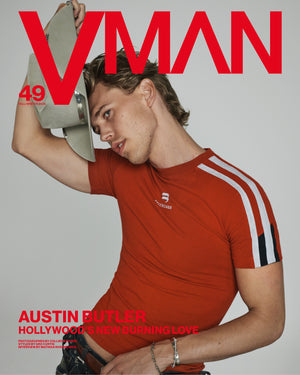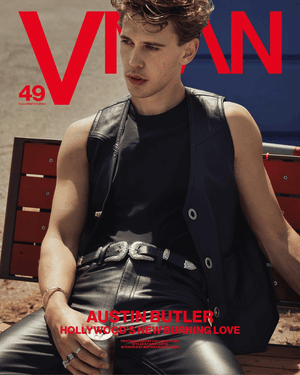 VMAN 49 "HOLLYWOOD'S NEW BURNING LOVE" AUSTIN BUTLER
Austin Butler is our cover star for VMAN 49—our new fall/winter 2022 issue!
Photographed by Collier Schorr and styled by Gro Curtis, Hollywood's new burning love had to play the kindred spirit of Elvis to truly find himself. After a 12-minute standing ovation at the Cannes Film Festival for his portrayal as the "King of Rock and Roll" in Baz Luhrmann's new musical biopic Elvis, it seems the world has found him too.
 Order you copy of VMAN49 today!
PRE-ORDER PERIOD
Tuesday July 26th - Saturday August 6th
(All pre-orders will ship by August 6th)
 Please note: All pre-orders are final sale and cannot be exchanged. 


DUE TO A HIGH VOLUME OF ORDERS ALL ORDERS ARE EXPERIENCING A DELAY! PLEASE ALLOW AN ADDITIONAL 3-5 BUSINESS DAYS! IF YOU HAVE ANY QUESTIONS PLEASE CONTACT CONTACT@VMAGAZINE.COM AND PLEASE PUT YOUR ORDER NUMBER IN THE EMAIL'S SUBJECT SECTION. 
ON SALE PERIOD
Monday August 8th
(All on sale orders will ship within 2-3 business days following purchase date)
This VMAN issue includes Copenhagen Fashion Week 2022 Zine covered by Omar Rudberg (Excluding Cover 4)