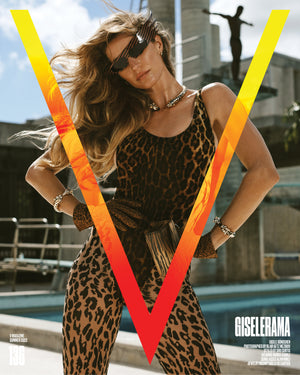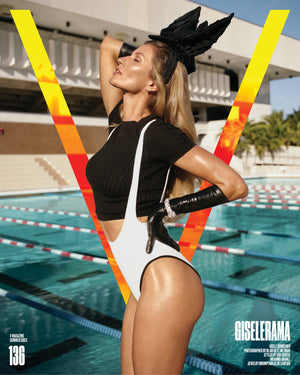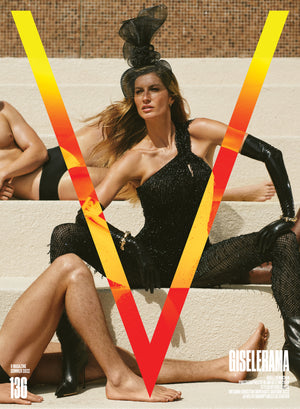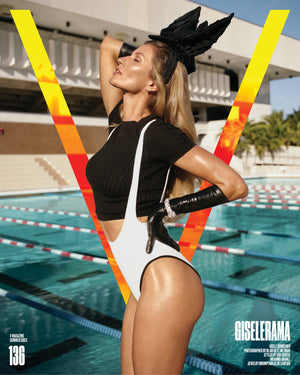 V136 "GISELERAMA" GISELE BÜNDCHEN
After a brief hiatus, supermodel Gisele Bündchen is back—and just in time for Summer! 
Making her grand return to fashion covering V's V136, the industry titan is seen through the lens of Blair Getz Mezibov and styled by Gro Curtis in the season's boldest pieces. Heralding the arrival of the summer season—our favorite fiery Brazilian sports the best of spring/summer couture. 
Click below to secure your copy of Covers 1-3 (The Global Editions of V136 available here and on newsstands worldwide on May 4th). 
Cover 4 is available exclusively at luxury retailer- The Webster (in select boutiques and online starting May 4th) 
Cover 5 has been dedicated to our beloved subscriber. Subscribers Edition of V136! Click here to subscribe to vmagazine for one year!


PRE-ORDER PERIOD
APRIL 27TH - MAY 3RD
(Please note all pre-orders will be shipped by May 3rd)
ON SALE PERIOD
MAY 4TH
(Please note all on sale orders will be shipped within 3 business days following order purchase)