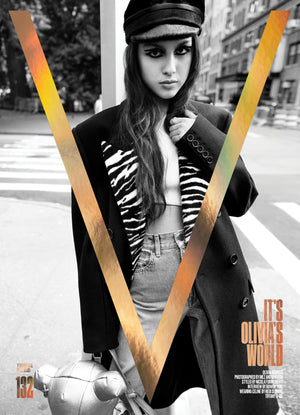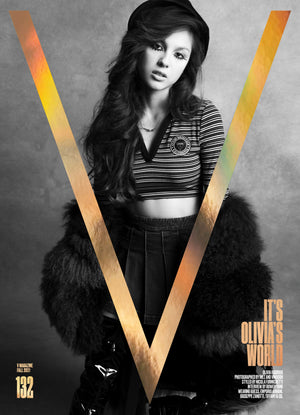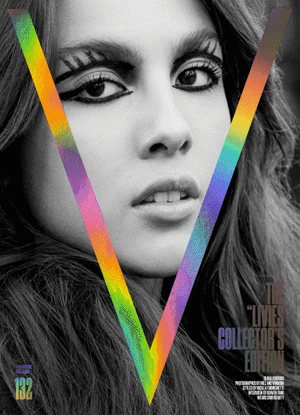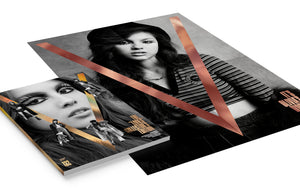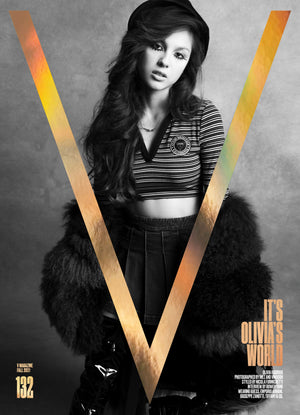 V132 "IT'S OLIVA'S WORLD" OLIVIA RODRIGO
Surprise! Olivia Rodrigo is our V132 cover star! Lensed by Inez & Vinoodh and styled by Nicola Formichetti. As the world's biggest teen sensation and first major Filipino-American pop star, the 18 year old turned a broken heart into gold with the explosive success of her #1 album 'Sour'—but that's just the beginning as next-gen phenomenon plots her next big move! Transformed on the for the Fall/Winter 2021 issue, V unveils three breathtaking covers featuring an exclusive limited-edition version that comes complete with stickers and a poster. Skip newsstands and secure your copy today! 
The Limited-Edition Collector's version includes (3 stickers, a poster, and the limited-edition cover)
PLEASE NOTE: Only 500 copies of this collector's version are available. 
PRE-ORDER PERIOD (AUGUST 26TH - SEPTEMBER 12TH) 
Pre-orders ship by September 10th
ON SALE (SEPTEMBER 13TH) 
Please allow 2-3 business days for On Sale Orders to ship. 
ALL SALES ARE FINAL!