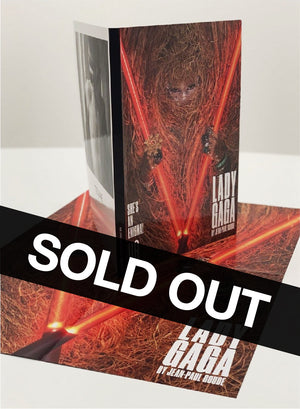 V118: SHE'S AN ENIGMA - HARDCOVER MUSIC FESTIVAL EDITION
Over the course of Coachella Weekend One, we unveiled the hardcover Music Festival Edition of our Spring issue, V118, featuring Lady Gaga by Jean-Paul Goude. Gaga, longtime collaborator, friend of V, and the ultimate COVERHUMAN, is commemorated not only in the hardcover copies of V118, but by the Desert Fête hosted by V, Velocity Black, Nana Judy, PathWater, Holonis, and Mate.
The Music Festival Edition of V118 includes an exclusive Gaga poster.