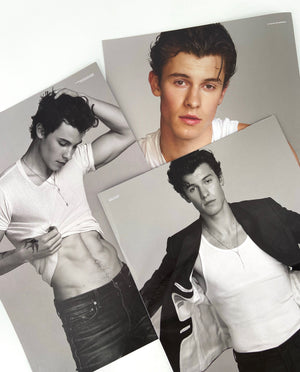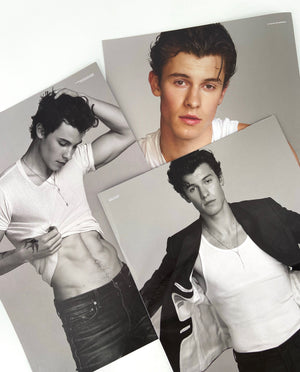 V COLLECTOR'S CLUB PRESENTS: SHAWN MENDES
Happy Birthday Shawn Mendes! To celebrate his 22nd birthday, V are inaugurating his limited edition zine for the next installment of our 𝐂𝐨𝐥𝐥𝐞𝐜𝐭𝐨𝐫'𝐬 𝐂𝐥𝐮𝐛! Last summer, The Canadian singer-songwriter was featured on our summer digital cover—turned—print zine, to celebrate the launch of the global smash hit "Senorita" featuring Camila Cabello! Coming a long way since his early Vine days, Mendes has steadily captured the hearts from fans around the world with his incredible vocals and endearing personality! Having completed his world tour back in December, Mendes is back—focusing on his non-profit organization, the "Shawn Foundation", with the release of his collaboration with Fender!
V can't wait to see what he does next! V love you, Shawn!

V MAGAZINE SUMMER 2019 ZINE FEATURING SHAWN + CAMILA
Photography: @justinrcampbell
Fashion: @christianstroble
tear-away Paper poster style collectable zine with