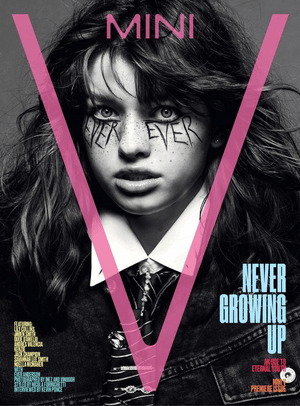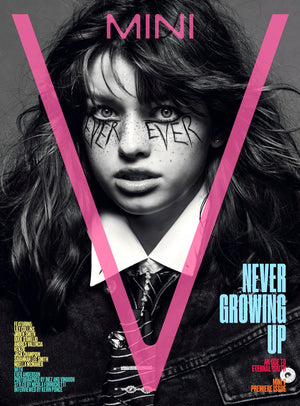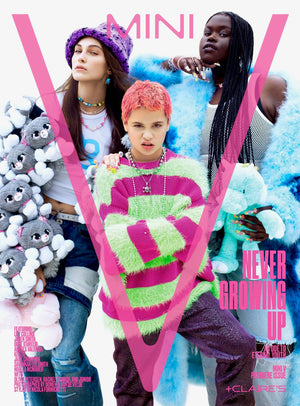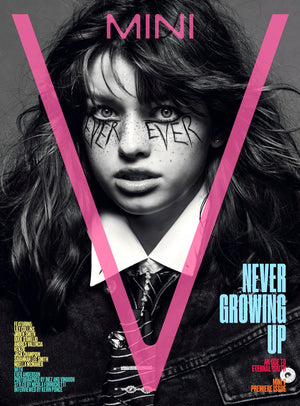 MINI V: PREMIERE ISSUE
MINI V—the newest and youngest edition of the V & VMAN editorial family–will always be about surprises. That's why we made MINI V's debut issue jam-packed with fashion, fun, and everything in between–flip it around, and you'll find even more incredible content!

On our duo-covers, you'll find Disney's newest darling, Ever Anderson (photographed by Inez and Vinoodh and styled by Nicola Formichetti) ready to shine as Hollywood's latest ingenue + the modeling industry's rising muses (Olivia Petersen, Junior, and Rachel Thabior) shining brightly with the dynamic power of fashion accessories house, Claire's (photographed by Domen & Van de Velde and styled by Nicola Formichetti)

More on Mini V below:
Small magazine, BIG personality: MINI V is for a new generation of disruptors, game changers, and industry shakers—a youthquake awakened!
As the younger sibling of V and VMAN, MINI V shares the same DNA as its older siblings—having both been regarded as vanguards for photography, fashion, music and culture—MINI V comes in with a more youthful lens. This editorial offshoot strives for individuality via an unbounded exploration of self-expression that Gen Z has become known for. As a nonstop festival of artistry, beauty, and inclusivity, MINI V: The Premiere Issue is fueled by a new era of imagination–powered by global accessories powerhouse Claire's. From the best in jewelry and fashion trends, to profiles with the newest stars of Hollywood, exclusive conversations with the internet's buzziest muses, and essays by Gen Z writers that partake in conversations around mental health, multicultural representation, body inclusivity, and more, this MINI magazine is action packed with the new and the now, ready to take on the world.
Pre-order your copy of MINI V: The Premiere Issue today! 
PRE ORDER PERIOD: (December 1st - December 30th)
All pre-orders made during the above time frame will ship by January 2nd. (Please allow 1-2 business days following shipment notification for tracking number to be activated.)
ON NEWSSTANDS: (January 2nd) 
All orders made after our newsstand date will ship within 2-4 business days following the order date.