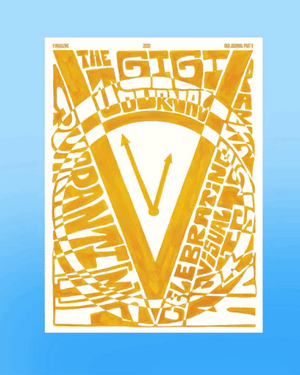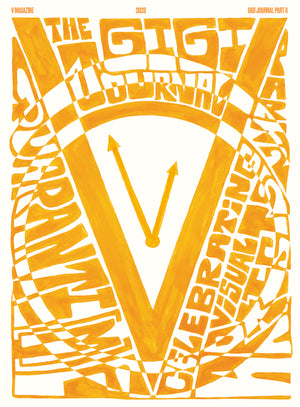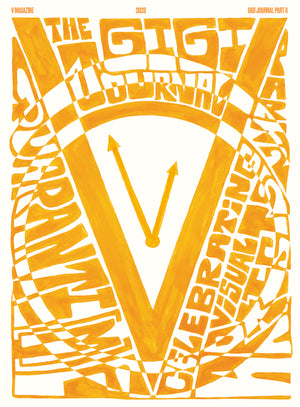 GIGI JOURNAL PART II
Creative Directed by supermodel Gigi Hadid, 'Gigi Journal Part II' features 32 exclusive pieces of art and writing from around the world, handpicked from over 20,000 submissions by Gigi herself. In addition to commissioning the visual and written pieces inside, Gigi painted the Journal's cover art, which is printed with two special types of ink—solar-activated and glow-in-the-dark. The 64-page, limited-edition hardbound book channels a multitude of current issues—including but not limited to global public health crises and black Americans' ongoing struggle for equality.  

A creative outlet for Gigi and her chosen creators, the Journal also strives to give back, with a percentage of proceeds to be split among four organizations: Black Lives Matter, the NAACP, the ACLU, and Campaign Zero. Gigi has also pledged to match that amount with a personal donation. 

V hopes that the Journal's diverse content, from creative writing to miniature sculpture to protest art, will not only encapsulate our current moment, but also help to initiate change. With Gigi as Guest Editor and Creative Director, this breakthrough special edition is a labor of love and a true keepsake.
ALL ORDERS WILL BE SHIPPED WITHIN 1-2 BUSINESS DAYS AFTER PURCHASE. 


Instructions: Place book in direct sunlight to activate solar ink. Once in placed in the sun the book will turn into a bright orange color. To activate the glow-in-the-dark feature turn off the lights and the book will begin to glow.