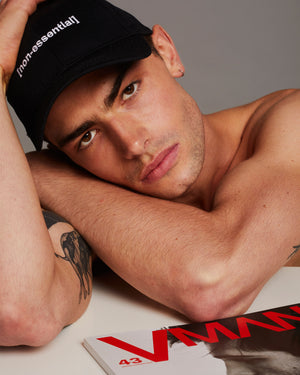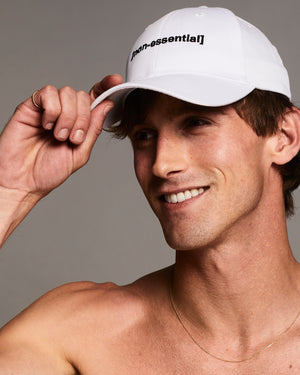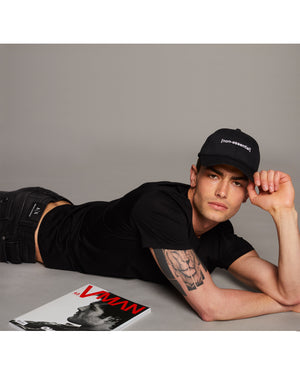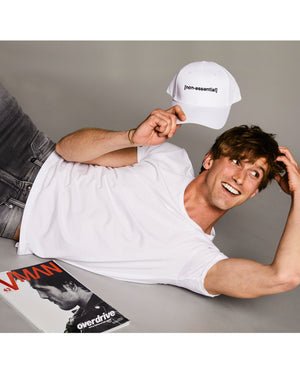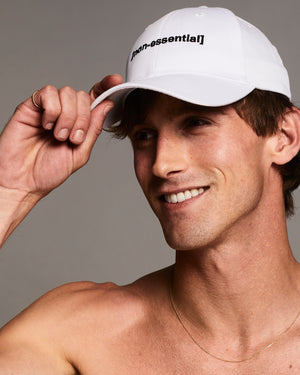 [Non-Essential] x V MAGAZINE
Buy A Hat, Make An Impact! In light of the difficult times brought on by the COVID-19 pandemic, V Magazine shines a light on male model duo Charlie Knepper and RJ King, along with "Not An AD" and "The Village Den" to help raise funds towards purchasing meals for health care workers through the sale of [non-essential] hats. 100% of the proceeds will go towards feeding 2 of New York's frontline workers (1 hat = 2 meals).
Along with the hat, each purchase will include the latest issue of VMAN or V124! "The hats," according to creative director Evan Reeves, who partnered up with Charlie on this endeavor, "highlight the crucial question forced upon us all in this crisis.  What is essential in life and what is not?  Our private answers to that question may vary widely, but the public answer is clear: health care workers saving lives on the front-lines is the most essential work of all." V would like to thank the frontline workers everywhere for their selfless work during this crisis and to the models who are hand delivering meals to hospitals as we speak!