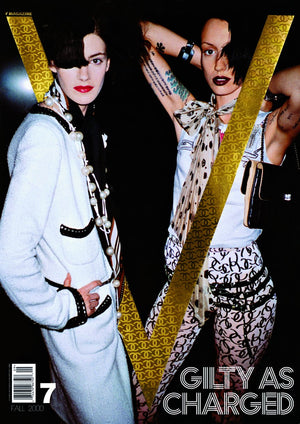 V7 FALL 2000
Online Exclusive!
V7 FALL 2000: GILTY AS CHARGED
V7 Fall 2000 featuring Mia Hessner and Marina Dias photographed by Mario Testino and styled by Carine Roitfeld. Also includes a deluxe Bjork poster photographed by Mert & Marcus, a Larry Clark special, a Special Look at Couture, and more!
Please allow 2 weeks for shipping and handling.