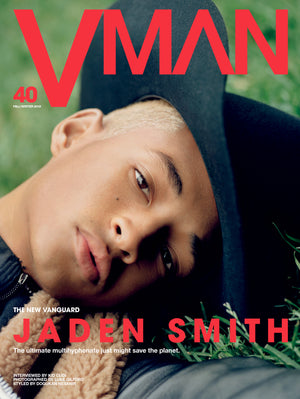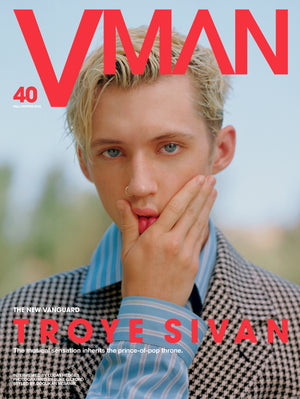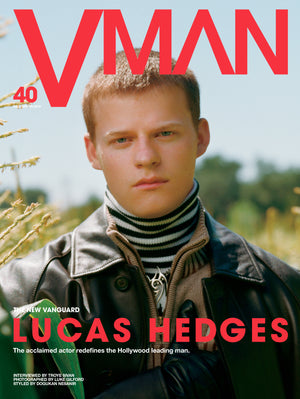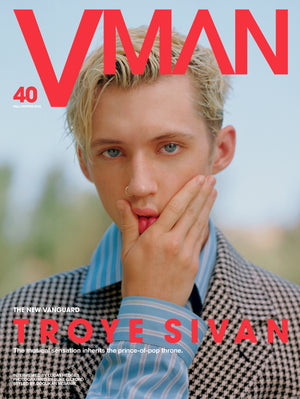 VMAN 40: THE NEW VANGUARD JADEN SMITH
After 39 issues, plenty of young talent has graced the pages of VMAN. But our three cover stars of VMAN 40, Jaden Smith, Troye Sivan, and Lucas Hedges, represent a turning point in youth culture with their social responsibility and intelligence. What a better way to mark VMAN's milestone than by spotlighting a new brand of masculinity –one arguably more thoughtful, articulate, and sensitive than that of generations past.
This season's fashion is just as mold-breaking, taking us on a full-circle journey from fall sportswear to surrealist silhouettes. Witness an army of iconic male models suit up in the season's most impactful outerwear–captured in warm, autumnal hues by Chris Colls and styled by Elissa Santisi–and experience a futuristic vision by Tim Walker, who takes us from the wintry streets of England to the blooming outer limits of his imagination.
Wherever the future takes us, we're confident the new vanguard of VMen will be there to challenge convention, and propel us forward.